Dulha Darvesh Sain Kanya Lal Sahib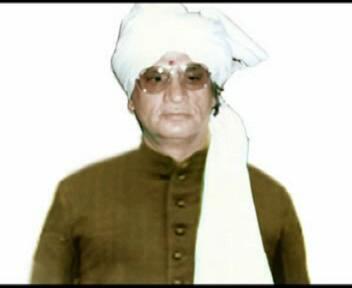 Dulha Darvesh Sain Kanya Lal Sahib
As the name, itself describes 'Dulha Darvesh' very kind, without any hang-ups above the emotional inhibitions.
Sain Kanya lal was a saint with a difference. He always lived a simple life and he always lived for others. Giving help to others taking care of poor and needy persons getting the daughters married of the poor family. Saint Kanhaiyalal was very open and straightforward entity. He lived a very different life. He was always very clear and firm about his decisions. Once if he would decide to do something he used to carry out that duty on priority basis. He was very disciplined and this quality one could reel by reading the following example.
Once a saint from some other place invited Sai Kanhaiyalal to his place but Sai Kanhaiyalal said that it is possible for him to go to that saint only if he fulfils his one condition and i.e. if that saint can bring Devri Sahib at the place where he is calling him.
Sai Kanhaiyalal used to perform 'Aarti sahib' daily at Devri Sahib without fail and he never missed Aarti sahib and Ardas Sahib. He would forget about his own self and get absorbed in it.
Sai Kanhaiyalal lived a very simple life. He used to extend help to needy people at a great length without taking the tensions of the actual day or time duty is duty and one should perform his duty leaving all the other things aside. He was a 'Darvesh' in true sense. Sai Kanhaiyalal served at Raherki Sahib selflessly.
His service was selfless. He had no desires for himself. He only lived for others and it is a fact one can drive out of Dulha Darvesh's life that he lived for others and spent his entire life in the service of the children of God.
He was a noble merciful saint of Raherki Sahib.