A Swarm of Locust – Biography Sain Kanwarram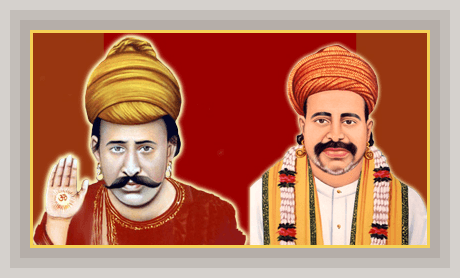 A Swarm of Locust – Biography Sain Kanwarram
DR. S. K. PUNSHI
---
Bhai Tarachand had a small 'Kiryana' (Grocery) shop and a piece of land. He used to cultivate the land himself. Child Kanwar also used to accompany his father to the fields.
It is customary and necessary to harass and flee away the birth from spoiling the crops. So the farmers through stones at them standing on a high pedestal (Jhar) made of bamboo and wood. While throwing stones with a centripetal force they would also make loud voices so that the birds should fly and flee away not taking the seeds from the ripe kernels of the corn.
Kanwar was compassionate and merciful like Guru Nanak. He would say crop and birds all belong to the God. How can I hit them to save the crop?
'If I can stop one heart from breaking,
I shall not live in vain,
If I can ease one life the aching,
Or cool one pain,
Or help one fainting Robin
Unto his nest again
I shall not live in vain.
– Emily Dickinson.
Once it was happened that child Kanwar was in his fields to supervise the crop. Bhai Tarachand was at his small Kirayana shop in the village. On this day, a Swarm of Locust attacked the fields in that area. The Locusts were fearful and ate away the ripe and standing crop. The farmers tried to flee away the Locusts by drumbeats. When Tarachand came to know about the Locusts, he immediately rushed to his field, imaging how child Kanwar will be able to save the crop from damage by the Swarm of Locusts.
When Tarachand reached his field, he saw there are no Locusts in his field and nearby crops was totally damaged then he searched for Kanwar. To his amazement and astonishment, he saw Kanwar in a silence and 'Samadhi' (spiritual Trans). Probably Kanwar was praying God, thus God himself came and saved his crop. Tarachand since then started respecting his son, thinking him as a true 'Bhakta', an ardent devotee of God Lord Krishna.
'Certain it is that God cannot, will not, never did, reject a charitable man in his greater needs and in his most passionate prayers, for God himself is love, and every degree of charity that dwells in us is the Participation of the Divine Nature'.
– Jeremy Taylor