A Vendor of Boiled Grams – Biography Sain Kanwarram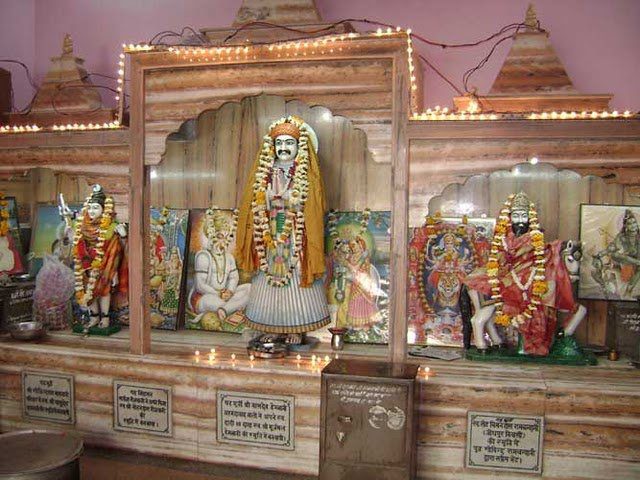 A Vendor of Boiled Grams – Biography Sain Kanwarram
DR. S. K. PUNSHI
---
Child Kanwar not only helped his father in the running of Kiryana shop and helped him in fields, but also would sell boiled grams in the streets almost daily. His mother used to boil grams for sell. Kanwar would take the boiled grams in the basket he used to keep the basket on his head and go on moving from 'bazar to bazar' and like a true vendor, he would give a loud call about his good commodity, the boiled grams. People used to like his sweet childish voice more than the grams. He used to sell the boiled grams with honesty and integrity. He used to sell the grams with a measuring pot in return he used to get a measuring pot full of corn. Mother would give suppose 30measuring pots quantity of boiled grams and in return he would get the same quantity of corn. Kanwar would not make any adjustment or give less quantity of grams to the customers. He was a Saintly Soul how he could do the wrong thing hearting his consciousness just for a temporary grain of a small quantity of corn.
"If we take the resolution of always obeying the voice of conscience, for this is God's voice in us, such a resolution will develop in us the lost organ of communication with God" – Father Yelchaninov
Sometime Kanwar would give grams free to the hungry and poor. However, wonder would happen that mother would get the exact amount of corn, because God always would protect his devotee. Child Guru Nanak did even the same type of approach and practice. He would give grocery at fewer prices and more in quantity to the customers. On the behavior, his father would scold him and would say that you will bring loss and poverty to the family, hence child Guru Nanak sent to the sister Nanki's house in the nearby village.
Saints have always-different approach, not worldly but divinely approach. They see God in every thing. Purity humility and charity is the triad formula of real Saints, which they follow.
"Religion is not a hear-say, a presumption, a supposition. It is not a customary pretension and profession, is not an affection of any mode, is not a piety of particular fancy, consisting in some pathetic devotion, vehement expression, bodily severities, affected anomalies and aversions from the innocent usages of others; but consistent in a profound humility, purity and an universal charity".
– Benjamin Whichcote