Ramanand Sagar's Shri Krishna All Episodes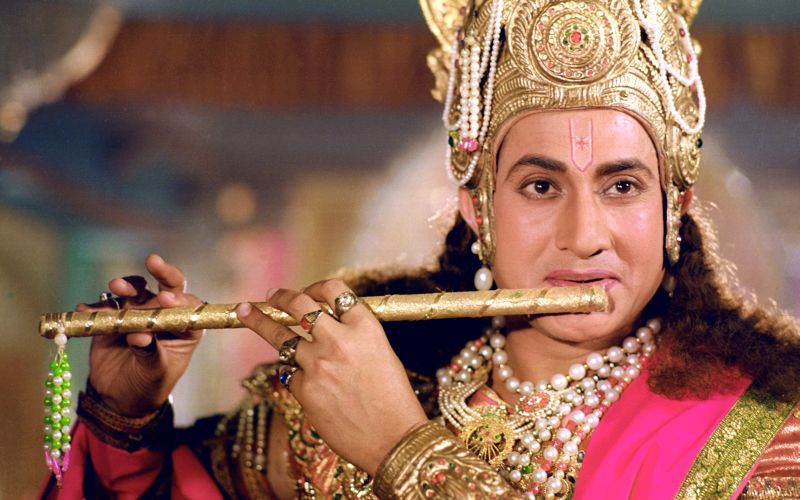 Ramanand Sagar's Shri Krishna – All Episodes
The epic TV serial 'Shri Krishna' sings the glory of Lord Krishna and is based on 'Shrimad Bhagwat Mahapuran'
The life of Shri Krishna is not a simple subject since his life-span is spread across the endless ocean of immortality and eternity.
Lord Krishna is one of the most loved Gods in the Hindu religion. He is popularly depicted with a peacock feather in his hair and a flute (Bansuri) in his hands. Krishna is the most colorful, vibrant and happy gods from the many forms of God that exist in Sanatan Dharma (Hinduism or Hindu is a word not mentioned in any ancient text, this word arose from the Arab literature which means the people who live on that side of the Indus River).
Everyone should serve mankind like Krishna; we should love every man taking him to be Krishna. If we follow this and see God in every being, then there will no strife, no war in the world. There will be only Love and Devotion.