Learning three R'S. – Biography Sain Kanwarram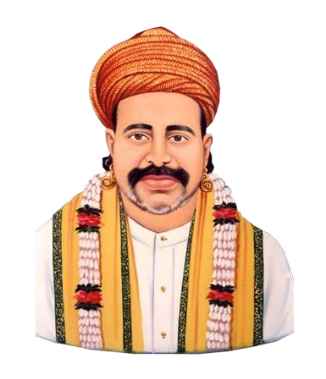 Learning three R'S. – Biography Sain Kanwarram
DR. S. K. PUNSHI
---
Kanwar sent to the Darbar (Mandir) of Hayat Pitafi, which is famous as 'Shadhani Darbar'. This Gaddi or Holy Lineage is lined with the descendents of Guru Nanak. Hayat Pitafi is a small village, Taluka Mirpur Mathelo, district Sukkur, Pakistan (Sindh). Kanwar learnt Gurumukhui, the reading of 'Japa Sahib', 'Sukhmani' and 'Guru Granth Sahib'. He became expert and exponent of about the biographies and life stories of Gurus and other Saints like Kabir, Farid, Ravidas, Tulsidas and Sami Sachal and Shah. He also learnt singing, music and Sindhi folk love songs and social and cultural traditional Bhajans, Sindhi Chouki (devotional singing). He became a master musician with a great expertise in Rhythms and Ragas. He learnt music by Bhai Hassaram at Hayat Pitafi Darbar (Holy Shrine).
"The Yogi is regarded as superior to those who practice ascetism, also to those who have obtained wisdom (through the shastras). He is also superior to the performers of action, (enjoined in the Vedas) therefore, be thou a Yogi, O Arjuna". – Gita VI-46
Kanwarram never got a formal education like schoolchild. He got a religious education from the childhood. He was a wonder child, born and brought up with wonder, grew up under the spell of the Saints and holy men.
'Both in perception and discernment, first
In every capability of rapture,
Through the divine effect of power and love,
As more than anything we know, instinct
With God head, and by reason and by will,
Acknowledging dependency sublime.
– Wordsworth