Bio Data – DR. S. K. Punshi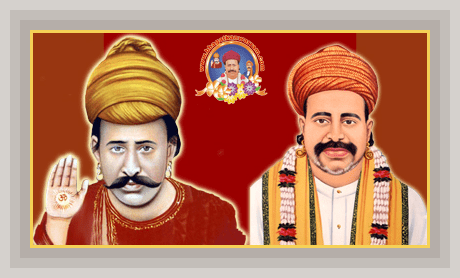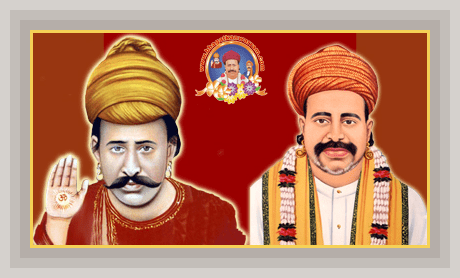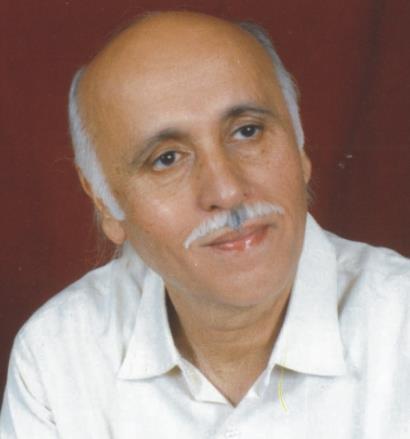 Bio Data – DR. S. K. Punshi
DR. S. K. PUNSHI
M.B.B.S. (INDORE), D.D.V. (BOM)
F.I.M.S., F.D.S. (LOND)
CONSULTANT IN SKIN DIESEASES, VD, LEPROSY & LEUCODERMA
Clinic: Rajkamal Chowk, Amravati – 444 601
(M): 9850344540
Resi: Sacchidanand Colony, Behind S.B.I. Chhatri Talao Road Amravati- 444 606
Ph: (0721) (R) 2673589
DR. S. K. PUNSHI is a prominent personality of the town. He is a well known writer, a thinker, philosopher, a social worker and a dermatologist of international repute, all rolled up in one.
He is a less of an individual and more of an institution in himself.
DR. S. K. PUNSHI's work on Leucoderma is quoted in various books and Journals of Dermatology. He was the first skin specialist in the world to introduce placental extract therapy in vitiligo (Leucoderma)
AUTHOR (A) Medical Books
Vitiligo – Diagnosis and treatment
Vitiligo and placental extract
Vitiligo – quarterly medical review
A Hand books of Scabies
A Hand books of Leprosy
Dermatology for general practitioners
Colour Atlas of Vitiligo (Jaypee Brothers)
Diagnosis & Management of Dermatology made easy. (Jaypee Brothers)
(B) Literary Books
Divine Knowledge
A Scientific approach to the study of Gita. This book has a foreword by Jagat Guru Shankaracharya of Kanchi Kama Koti Peetham. Released at the hands of Rev. J. P. Vaswani, head of Sadhu Vaswani Mission Pune.
2. A Biography of Dr. N.V. Mudliar , released, at the hands of Late V.P. Naik
The then Chief Minister of Maharashtra.
3. A Biography of Saint Kashiram
4. Sindh Darshan
5. A Biography of Saint Satram Das
6. A Biography of Saint Kawarram was released at the hands of Sudhakarrao Naik the then Revenue Minister State Of Maharashtra.
7. Wrote articles in Hindustan, Nagpur Times, Illustrated Weekly of India Etc.
Social Organizations:
EX. Vice President Amravati Junior Chamber (Jaycees)
EX. President Loins Club of Amravati Central.
EX. District Chairman for mercy MISSION.
EX. District Chairman for Leprosy eradication.
EX. Region extension chairman.
Life Member
Red Cross Society
Sangit Kala Upasak Mandal
Cancer relief society
Vivekananda Ashram Society
India Institute of Public Administration New Delhi.
Netradan Sanstha Amravati
Association of SPORTS MEDICINE.
Religion and Language
He is a stonch Hindu. He is well versed with Vedas, Gita, Ramayana, Mahabharata, and Dyneshwari. He Known Pail, Sanskrit, Hindi, Sindhi Arabic, Persian, Marathi, Urdu. He was the chief guest for one of the seminar on Maharashtra Urdu Academy. He is a true secular and known and well read with other religious books like Quaran, Bilble, Dhamapada and Ahuru Mazda, Guru Granth Sahib, etc.
POSTS:
Ex. President Indian Medical Association Amravati Branch.
Ex. – Joint Secretary Indian Medical Association Maharashtra State.
Ex. President Indian Association on Dermatologists, Venereologists and leprologists Maharashtra State.
Ex. President Dermatological Society of Vidharbha.
Ex. Vice President All India Association of Dermatologists and leprologists.
Guest Speaker:
All India Seminars on Leucoderma.
Research institute Hyderabad.
Kothari Research Institute Calcutta.
Bose Institute Calcutta.
Conference:
Attended most of the national and international conference including:
International symposium on pigmentary disorder –
12th world Leprosy Congress
First World Congress on Sexology
First Asiatic conference on sexuality transmitted diseases.
World Congress on AIDS
First Conference of SAARC Countries (Assicon) etc.
Guest Speaker and Chairmen of various scientific sessions.
Universal Peace Conference.
World conference of Yoga.
Awards:
All India Award by skin institute Delhi in 1977 for research on use of placental extract in Leucoderma.
' Ambady Oration' award I 1986
International Lions award for Leprosy eradication.
Social:
In the last 25 years stay at Amravati Dr. Punshi has attended hundred of Diagnostic camps held by I.M.A. Jaycees, Lions, and social organization and examination thousand of patients free. Organized Saint Kanwarram birth Centenary.
Radio and T.V.
Dr. Punshi talked on "Leucoderma and society" on All India Nagpur Station
Recently he was interview by Bombay DoordarShan in the afternoon National Hindi programmed on the subject of Leucoderma.
Summary:
Dr. Punshi with all his achievements remains simple, solumn, sober, without much pomp and show and fanfare. He believes in God says "All is God's will; man is just an instrument in the hands of God."
He has more of Humanistic and Holistic approach to life". He is a humble servant of humanity. He has lived his life for the cause and service of others. Nothing did for the self accept suffering.
"One who works in devotion, who is a pure soul, and who controls his mind and senses is dear to everyone, and everyone is dear to him. Though always working, such a man is never entangled."
– GITA – Chap. 5 Sloka-7