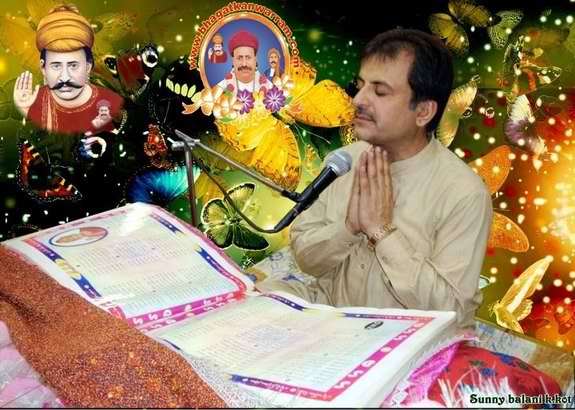 Akhand Dhuni Sahib With Meaning
Mangla Charan
Var Var Vandan Kayan , Sacho Satram Satguru Pooj
Jahan Ji Maher Maya San , Mile Anbhao Aatam Soojh
Roz Dhiyayan Nam Tahinjo , Jeko Aahe Chetan Chid Roop
Andar Bahar Hik Vase , Satguru Giyan Saroop
Pooran Aahe Satguru Asanjo , Jeean Ram Kirshin Aanand
Jahen Ji Maher Maya San Mile Pooran Parmanand
Jan Ji Apaar Kirpa San Mile Pooran Sach Aanand.
Every moment I bow down before
The adorable supreme ruler Satguru Satramdas Sahib
Who's love and blessings give the experience of understanding
One's own self
Everyday I chant your name
Which itself is so divine.
Inside outside resides one and only Satguru like a divine
Presence
There is no one above our supremo
Like Lord Rama, Krishna, Anand
His blessings and kindness
Gives the utmost peace of mind
His abundant blessings
Give the true peace of mind
—————————————
Ram Chao Ram Chao Sacho Satram
Sacho Satram Chao Sacho Satram
1.
Iho Ghot Khotaram Athao Sacho Satram
Iho Sabh Sukhan Jo Dham Athao Sacho Satram
Kando Mushkil Aasan Athao Sacho Satram
Jahen Jo Oocho Oocho Shan Athao Sacho Satram
Iho Raherki Waro Ram Athao Sacho Satram
Jahen Ji Duniya Gulam Athao Sacho Satram
Dindo Sach Jo Paigham Athao Sacho Satram
Sacho Satram Chao Sacho Satram
He is the descendent of the supreme ruler Lord Khotaram
He is the resource of all the happiness
He solves all the difficulties
His status is of the supremo
He is the Lord Rama of Raherki Sahib
The whole world is his obsessive devotee
He gives the message of truth
Chant Sacho Satram chant Sacho Satra
2
Iho Nimanan jo Man Athao Sacho Satram
Iho Bewahan Ji Wah Athao Sacho Satram
Iho Hinan jo Hamrah Athao Sacho Satram
Iho Aryen jo Aarah Athao Sacho Satram
Iho Kando Bera Paar Athao Sacho Satram
Iho Dani Datar Athao Sacho Satram
Iho Ishwar Jo Awtar Athao Sacho Satram
Sacho Satram Chao Sacho Satram
He is the moral support of the innocent
He supports the destitutes
He gives strength to the weaker
He gives hope to the hopeless
He helps to overcome the difficult phase
He is the noble giver
He is the descendent of God
Chant Sacho Satram chant Sacho Satram
3
Iho Parupkari Athao Sacho Satram
Iho Kirshin Murari Athao Sacho Satram
Iho Birj Bihari Athao Sacho Satram
Iho Moohan Murari Athao Sacho Satram
Jeko Indo Hik Vari Athao Sacho Satram
Jahen Je Darshan San Bahari Athao Sacho Satram
Matindo Man Ji Munjhari Athao Sacho Satram
Sacho Satram Chao Sacho Satram
He is the merciful Lord
He is Krishna Murari
He is Brij Bihari
He is Mohan Murari
Who comes only once
His one glimpse brings happiness in your life
He discards all the mental strain
Chant Sacho Satram chant Sacho Satram
4
Iho Tutal Gandhindo Athao Sacho Satram
Pahenji Chadar Men Dhakindo Athao Sacho Satram
Iho Sachan Khe Aanindo Athao Sacho Satram
Iho Koor Na Sahndo Athao Sacho Satram
Iho Pathar Be Gareendo Athao Sacho Satram
Iho Kankar Na Sahndo Athao Sacho Satram
Iho Bhag Vehi Thahindo Athao Sacho Satram
Sacho Satram Chao Sacho Satram
He mends the broken ones
He gives you full protection
He rewards the honest
He softens even the stone like
He will not allow difficulties to dominate you
He decides a person's destiny
Chant Sacho Satram chant Sacho Satram
5
Iho Ghotan Jo Ghot Athao Sacho Satram
Iho Lalan Jo Lal Athao Sacho Satram
Iho Nangi Nang Pal Athao Sacho Satram
Iho Kando Maala Maal Athao Sacho Satram
Iho Sakhi Laj Pal Athao Sacho Satram
Iho Gulan Gulzar Athao Sacho Satram
Iho Sabh Jo Aadhar Athao Sacho Satram
Sacho Satram Chao Sacho Satram
He is the supremo of the Supreme
He is the dearer of the dearest
He protects your self esteem
He gives you prosperity
He is the pious giver
He is the most beautiful flower of this garden (universe)
He is the supporter of all
Chant Sacho Satram chant Sacho Satram
6
Iho Peeli Pagari Waro Athao Sacho Satram
Iho Gare Chole Waro Athao Sacho Satram
Iho Chher Jame Waro Athao Sacho Satram
Iho Sabh Jo Saharo Athao Sacho Satram
Iho Chodheen Jo Chimkaro Athao Sacho Satram
Jahen Jo Hind Sindh Men Naro Athao Sacho Satram
Hit Eendo Bhagan Waro Athao Sacho Satram
Sacho Satram Chao Sacho Satram
He is with the yellow turban
He is dressed in red clothes
He is known for his robe (long kurta) and Ghunghuroos on his feet
He is the supporter of every one
He is like a shining full moon
Who is worshiped by the people of Hind and Sind
Only the fortunates reach here (Devri Sahib)
Chant Sacho Satram chant Sacho Satram
7
Iho Noorani Noor Athao Sacho Satram
Iho Hazraan Hazoor Athao Sacho Satram
Iho Zaheraan Zahoor Athao Sacho Satram
Sari Duniya Men Mash hoor Athao Sacho Satram
Kando Kasht Kafoor Athao Sacho Satram
Kandi Oli Maan Soli Athao Sacho Satram
Iho Devari Waro Ram Athao Sacho Satram
Sacho Satram Chao Sacho Satram
He has the spiritual illumination
He is the spiritual Lord
You can see him everywhere
He is adored by the whole world
He removes all the agonies
He eases all the difficulties
He is Lord Rama of Devri Saheb
Chant Sacho Satram chant Sacho Satram
8
Iho Rajan Jo Raja Athao Sacho Satram
Kando Dukhran Kha Ajaa Athao Sacho Satram
Iho Jathe Kathe Hazur Athao Sacho Satram
Iho Sadaeen Gad Athao Sacho Satram
Jeko Palpal Pukareendo Sacho Satram
Dukhyo Diheen Na Dekhareendo Sacho Satram
Sacho Satram Chao Sacho Satram
He is the king of the kings
He keeps you away from sorrows
He is Omnipresent
He is always with you
He comes where ever you can chant his name
Whoever chants his name each moment
He will never let any problem come in his way
Chant Sacho Satram chant Sacho Satram
9
Iho Peeran Jo Peer Athao Sacho Satram
Jeko Thahendo Taqdeer Athao Sacho Satram
Iho Man Men Wase Athao Sacho Satram
Iho Sabh Men Wase Athao Sacho Satram
Jeko Darshan Pase Athao Sacho Satram
Pahenje Rang Men Range Athao Sacho Satram
Kando Rahem Ji Nigah Athao Sacho Satram
Sacho Satram Chao Sacho Satram
He is the saint of the saints
Who makes your fortune
He resides in your heart
He resides in every one
Whoever is privileged of having his glimpse
He transforms his life
He blesses piously
Chant Sacho Satram chant Sacho Satram
10
Iho Sain KanhayaLal Athao Sacho Satram
Iho Taj Waro Sain Athao Sacho Satram
Iho Mastan Jo Mast Athao Sacho Satram
Iho Dadho Zabardast Athao Sacho Satram
Iho Doolha Darvesh Athao Sacho Satram
Deendo Mushkil Na Pesh Athao Sacho Satram
Iho Gareeban Jo Saharo Athao Sacho Satram
Sacho Satram Chao Sacho Satram
He is Sain Kanahiyalal
He is the supremo with the crown
He is pleasant than the most pleasant
He is very much admirable
He is the king of the saints
He never lets you fall in trouble
He is the supporter of the poor
Chant Sacho Satram chant Sacho Satram
11
Jahen Jo Darshan Hazoori Athao Sacho Satram
Iho Jholyoon Bhareendo Athao Sacho Satram
Iho Putra Be Deendo Athao Sacho Satram
Iho Karz Kateendo Athao Sacho Satram
Iho Marz Mitaeendo Athao Sacho Satram
Pahenjo Darshan Karaeendo Athao Sacho Satram
Iho Moonjh Mitaeendo Athao Sacho Satram
Sacho Satram Chao Sacho Satram
His presence is sacred
He gives the real treasure of life
He blesses you with sons
He discards your debts
He cures all the diseases
He makes you see his divine image
He takes away all your worries
Chant Sacho Satram chant Sacho Satram
12
Iho Tirloki Nath Athao Sacho Satram
Kando Poori Sabh Ji Aas Athao Sacho Satram
Kando Dukh Dard Nas Athao Sacho Satram
Iho Sacho Satram Das Athao Sacho Satram
Iho Nathan Jo Nath Athao Sacho Satram
Iho Har Dil Ji Aas Athao Sacho Satram
Kando Karij Sabh Ja Raas Athao Sacho Satram
Sacho Satram Chao Sacho Satram
He is the supreme ruler of the whole universe
He fulfills everyone's wishes
He releases you from all pains and sorrows
He is the true Satramdas Sahib
He is the supremo of the supreme
He is every one's desire
He helps to carry out your duties
Chant Sacho Satram chant Sacho Satram
13
Iho Guru Gareeb Nawaz Athao Sacho Satram
Iho Mual Jiyareendo Athao Sacho Satram
Iho Anlikhya Be Deendo Athao Sacho Satram
Iho Karam Kateendo Athao Sacho Satram
Iho Niyanyun Aghaeendo Athao Sacho Satram
Jahen Jo Bharyal Bhandaro Athao Sacho Satram
Jahen Ji Shewa Nishkam Athao Sacho Satram
Sacho Satram Chao Sacho Satram
He helps the weaker and the innocent
He gives life to dead
He blesses you beyond fortune
He guides you to perform your duties
He gives shelter to the weaker and unfortunates
He is the treasure of blessings
He serves selflessly
Chant Sacho Satram chant Sacho Satram
14
Iho Paan Bhagwan Athao Sacho Satram
Jahen Sa Gad Kanwarram Athao Sacho Satram
Iho Shahan Jo Shah Athao Sacho Satram
Iho Be Parvah Athao Sacho Satram
Kando Dushtan Khe Naas Athao Sacho Satram
Jahen Rakhyo Vishwaas Athao Sacho Satram
Jahenje Darshan Saan Kamras Athao Sacho Satram
Sacho Satram Chao Sacho Satram
He himself is the God
He has Kanwarram besides him
He is the Lord of the Lords
He is above the emotional inhibitions
He destroys the inhumane
Whoever has faith in him
His appearance makes his work easier
Chant Sacho Satram chant Sacho Satram
15
Ghot Khotaram Jo Piyaro Athao Sacho Satram
Sain Kanwarram Jo Guru Athao Sacho Satram
Doolha Darvesh Jo Dularo Athao Sacho Satram
Iho Raherki Jo Raja Athao Sacho Satram
Iho Raherki Jo Rano Athao Sacho Satram
Jahenje Man Men Na Mano Athao Sacho Satram
Kahen Khe Khali Na Motaeendo Athao Sacho Satram
Sacho Satram Chao Sacho Satram
He is the lovable of Lord Khotaram
He is the Guru of Saint Kanwarram
He is adorable to Dulha Darvesh
He is the king of Raherki Sahib
He is the dearest of Raherki Sahib
His mind is free from any discrimination
He doesn't let any one go back empty handed
Chant Sacho Satram chant Sacho Satram
16
Satgur Halande Halaeendo Sacho Satram
Kadhen Man Na Munjhaeendo Sacho Satram
Sacho Satram Chao Sacho Satram
May Satguru Sain keeps us healthy
May he keep us away from mental tensions
Chant Sacho Satram chant Sacho Satram
Ahe Sacho Satram Ahe Sacho Satram
Ahe Sacho Satram Ahe Sacho Satram
Ahe Sacho Satram Ahe Sacho Satram
He is Omnipresent SachoSatram
He is Omnipresent SachoSatram
He is Omnipresent SachoSatram